To identify senior-level subject matter experts that can effectively combine their hands-on industry experience with Soltec's Best Practice Solution™ Packages, IT Infrastructure & Implementation Methodology to deliver high-impact business process consulting services and implement industry proven end-to-end Best Practice Solutions™.
Create a network of Independent Subject Matter Experts (Consultants) with extensive practical industry experience
Provide a broader and deeper product & service offering for clients
Provide Independent Subject Matter Experts and Consultants with the necessary tools for success
Increase Revenue Stream for Independents Consultants and Soltec
Deploy a consistent, high-quality sales/marketing and client engagement process
Rapidly implement Best Practice Solutions™ to provide dramatic results for Clients
Complete infrastructure of Information Technology, documented Best Practice Solutions & Implementation Methodology and administrative support for Independent Consultants
Opportunity for goal-oriented individuals to become successful Independent Business Consultants
Allows individuals to run and grow their own business while having the support and name recognition of an established Consulting firm
Opportunity to increase product and service matrix to Clients from Soltec's Best Practice Solutions™ offerings
Soltec's Business Affiliate program allows Independent Consultants to work on their own client projects as well as use Soltec's trademarks, established name and strong reputation to strengthen their product & solution offerings to potential clients. Soltec Affiliates achieve greater success much quicker than independent consultants attempting to start their own business from the ground up because of the intellectual capital, technology infrastructure and knowledge developed by Soltec principals since the company's inception in 1991. Simply put, Soltec's Affiliate Program provides an independent consultant with all of the tools necessary for success in the Business Consulting Field.
Research published by The Professional Consultant has shown that Independent Consultants earning greater than $150,000 annually market their products & services differently than those earning less than $75,000 annually. The research showed that Consultants earning greater than $150,000 annually most commonly use Soltec's three primary marketing methods-Lectures & Seminars, Professional Publications, Client Referrals to attract and retain new clients. All Soltec Affiliates have access to the benefits of these marketing methods.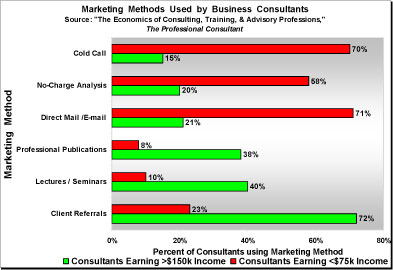 Facilitating and coordinating client adaptation to "Best Practices"
Consulting as a part of an Soltec consulting project team
Sales and Marketing of Soltec Best Practice Solutions™
Delivery of National Seminars on Soltec Best Practice Solutions ™
Implementing Soltec Best Practice Solutions™ at client organizations
Recruiting and managing other Business Affiliates as a Principal Affiliate
Practical, hands-on, subject matter experience in one or more areas of Soltec Best Practice Solutions™
Self-motivating and Entrepreneurial Aptitude
Basic computer skills
Team-oriented people who appreciate the benefits of working with a proven system of operation
Excellent interpersonal and communication skills
Financial capacity
Please contact Soltec for complete information on the Soltec Business Affiliate program.