Soltec has experience in implementing Best Practice Solutions across many industries including Automotive, Chemical, Communications, Semiconductors, HVAC, Grocery Products, Research, Retail, and others. Soltec's complete client list is shown below:
3M
Abbott Laboratories
AG Communications
Alcatel
Aldrich Chemical
Allens Hatchery, Inc.
Allied Signal
America West Airlines
Ameritech
AT&T
Atlantic Electric
AutoZone
Avery Dennison
Aviall, Inc.
Baltimore Gas and Electric
Banta
Baxter Healthcare Corp.
BCTel
Bell Atlantic
Bellcore
Beloit
BioPort
BMC West
Bon-Ton Stores, Inc.
Boston Edison
Boston Globe
BP Oil
Campbell Soup
Carpenter Technology Corp.
Chevron USA
Chiquita Brands Intl.
Ciba-Geigy
Clark Refining and Marketing
Club Car, Inc.
Coleman
Commonwealth Electric
Computing Devices
Consumers Power
Corning, Inc.
Covisint
Cyprus Amax Minerals Co.
Dayton-Hudson
Detroit Newspapers
DeVilbiss Health Care, Inc.
DSC
Eaton
EG & G Mound
El Paso Natural Gas
Elizabethtown Gas Co.
Eureka
FFP Partners, L.P.

Ford Motor
Fujitsu
Furnas Electric
The Gap
General Datacomm
General Electric
Georgia-Pacific Corp.
GM
Good Samaritan Hospital
Great Salt Lake Minerals Corp.
GST Steel
GTE Supply
Heatcraft
Hewlett Packard, Inc.
Hillshire Farm and Kahn's
Hitachi Data Systems
Hoechst Celanese
ICI Films
Illinois Power
Intel
James River Paper
JLG Industries, Inc.
Johnson Controls
Kansas City Power & Light
Kerry Ingredients
Knight-Ridder, Inc.
Kohler
KPMG
Lennox Industries
Lennox Intl.
Marshalls, Inc.
McDonald's
MCI
Mellon Bank
Meramec Group
Mercury Marine
Miles, Inc.
Mitre
Morgan Stanley, Inc.
Morton Intl.
Motorola
National Sanitary Supply
National Steel
Natural Gas Pipeline
NEC Electronics
NY State Electric & Gas
Northern Indiana Public Service
NORTEL
NYMEX
Ohio Edison
Oracle

Oryx Energy
Osh Kosh Truck
Pacific Bell
Peoples Gas, Light and Fuel
Perry Printing
Pfizer
Phelps Dodge Refining
Phillip Morris U.S.A.
Pillowtex
Press, Inc.
Presto Products
Providence Gas
Public Service of NM
Donnelley & Sons
Ralston Purina
Random Access, Inc.
Rhone-Poulenc Rover
Roadmaster
Rockwell Intl.
Sandia National Laboratories
Sandoz, Inc.
SCIMED Life Systems, Inc.
Sealed Air
Service Experts
Siemens
SNET
Standard Brands Paint
Stroh Brewery
Sulzer-Bingham Pumps, Inc.
Sun-Diamond Growers
Syntex Chemicals
Target Stores
Textron, Inc.
Tower Records
Trimble Navigation
TRW, Inc.
Tucson Electric Power Co.
Tyson Foods, Inc.
Union Camp
United Technologies
US West
Valmont Industries, Inc.
Vicorp Restaurants, Inc.
Walker & Assoc.
Walsworth Publishing
Walt Disney World Co.
Warner Manufacturing Co.
Warner-Lambert
West Bend
Westinghouse
York Intl.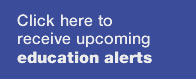 Contact Us
Address:
Soltec, Inc.
671 E. Big Beaver Road,
Suite 205
Troy, MI 48083
Phone:
(248) 689-7777
Email:
info@soltecinc.com